Popularity of Tenders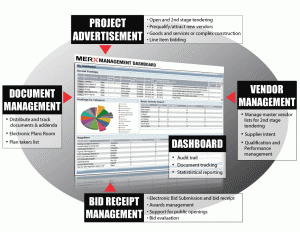 Nowadays tenders have gained a lot of popularity and many companies and organisations prefer to do business via tenders. Window and door replacement services for large projects are also most often obtained through tenders – it is when all interested suppliers of windows and doors will respond to the advertised project by making bids to offer the best value for the money to complete this project.
Each year lots of federal and provincial organizations in Canada are interested in various types of construction work, including window and door replacement services. And each year thousands of projects get listed, bidded upon and awarded in various electronic tendering databases in Canada.
Benefits of Tenders
Tenders offer excellent opportunities to contract with the Canadian public sector, thus making a difference for the community and grow business at the same time.
As you may guess participating in tenders is always a highly competitive and challenging way. Being awarded a government project means your company name will stand out in the market. After just one contract your business can progress tremendously and gain a nation wide recognition. So it is no wonder why there is always a high competition amongst the participants.
Although government tenders could be lengthy and complicated procedures, but they are very well worth time and energy spent because you don't just gain new business, but in addition to it you also receive a perfect chance to establish your company as a reputable supplier to government and possibly build a long term business relationship.
Besides quite often tender contracts are being signed for a few years which ensures a steady revenue flow for your business from a reliable organization and no need to worry about winning another project.
Another advantage of contracting with the government is a chance to receive positive references down the road which can be very valuable and useful should you try to get contracts with other organizations, from either public or private sector.
Things to Consider Before Tendering
If you think that government tenders are only for companies with lots of money, then you are wrong. In fact, most tendering platforms are set up in such a way that businesses of any size can get an access to billions of dollars in the posted contracting opportunities. If you are dealing with a large tendering resource you can expect about 2000 open projects at at any given time, which means your company is sure to find one which fits it the most.
Each tender will be accompanied by very detailed documentation which will clearly state all the requirements, explain how to submit your proposal (bid) and which evaluation criteria will be used for choosing the winner. One of the most common bid procurement principles in government tenders is value for the money. Other important factors such as quality, accountability, professional performance etc. will also be assessed once the tender is submitted.
Tendering process is required to be open, fair and transparent.
It might be obvious and yet not unnecessary to emphasize – before bidding on a project, the company should make sure it is ready to stand up to challenges of a major contract and can provide enough manpower and resources to complete the project.
It is important to remember that the first impression is often the last impression and that is why it is so essential to establish a solid reputation from the first awarded job as it will determine your future relation with that organization.
Window & Door Replacement Tenders Won by Northview
An important part of Northview Windows & Doors' business is participation in tenders.
For the past 10 years Northview won tenders with various companies and organizations from both public and private sector.
Thus, we successfully completed several projects for Canadian Armed Forces in Edmonton, Petawawa, Borden, Toronto where we installed UPVC windows and sliding doors, as well as steel entrance doors.
We were also awarded to do a window installation project for the Calgary Housing Company and window and patio door replacement for Minto Group Inc. in Edmonton, Alberta.
Successful fulfilment of the most challenging projects is possible with our excellent teamwork as well as high quality materials, products and outstanding professionalism of our installers.