Gone are the days when people used to install doors and windows in their houses only for the common purpose of domestic security from the outer environment. Now, the scenario has changed completely and people have started investing their money in doors and windows to make them an essential aspect of their home safety as well as home improvement needs. Windows help you get natural light, prevent home interiors from water and insects, and save more on rising energy costs. Consumers always look for doors and windows with features like sound resistance, fire resistance, strong, durable and elegant. Moreover, they should be cost effective and pocket-friendly. That is why the utility and value of correct door and window installation play a vital role in making your home a perfect place to dwell in.
For homeowners, window replacement and installation may be only a simple process. Some people believe that they can make it possible by their own efforts and take it as a do-it-yourself project.  With the increasing complexity of window technology, installation is not something you can do without the advice of an expert or experienced carpenter. Only an experienced carpenter can understand the utility of correct window installation. Good carpenters understand that custom shaped windows are energy-efficient and are used to utilize the solar energy in an efficient manner.
Why do we need correct high-performance windows installation?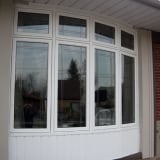 If people can know the real benefits of correct window installation, they will not consider window installation as a do-it-yourself project. A crack in a gas-filled window will limit its effectiveness;  if your window has a warranty given by certified and licensed installers, you  will get a high quality window installation solution. If you are going to replace an existing window, then you need to go for high-performance windows because poor installation techniques can vitiate their superior performance.
More importantly, window installation should be made according to the new CSA-A440.4 " Window and Door Installation Standard." Interestingly, the Siding and Window Dealers Association of Canada (SAWDAC) has recently developed a certification program for window installers. This program will definitely help people get extra benefits from their windows across all parts of Canada. Many manufacturers train their own installers. Make sure you ask installers everything about installation in order to get user-friendly  solutions matching your specific needs.
Things you need to consider while installing windows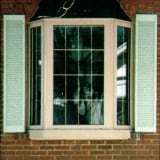 In Toronto  replacement windows are easily available in the market so that you can easily replace non-performing windows and install new ones in place of them. There are a lot of ins and outs of the window installation process that you need to know before you ask any company to get the job done. Mentioned-below are some of important factors that you need to take care while planning the installation of a new window in your walls. These include:
    To ensure durability and continuing high performance, it is necessary that windows must be installed square, plumb and level with shims and spacers at appropriate points. It will make the window highly durable and functional.
    Thermal and airflow resistance always matters the most when it comes to fixing windows in the walls. You must take care of rough opening in the wall while installing energy efficient windows. In addition, give special attention to the resistance around the sides of the window frame and the space between the frame and the rough opening.
    High thermal resistance results in minimum heat loss; Good airflow resistance prevents the cold air from leaking in and the warm air from leaking out. That is why the installation of window frame plays a vital role in making your windows energy efficient.
    Warm air has water vapors that can cause condensation and can easily release into the exterior wall. That is why you must have a window frame that can prevent the air from leaking inside the wall.
    When it comes to using the materials that make windows more functional, you should prefer the injected foam to insulate around windows. This material has the ability to resist the passage of air and water vapors. That is why the material has to be applied with great care. Overfilling can create pressure and may result in distorted frame, jammed window and broken glass.
    Make sure the foam you use should be compatible with the materials used to install windows that include the window frame and caulking products.
    If you use the insulating foam with a vinyl or aluminium frame, there is a chance that the frame may contract or expand due to the bond between the foam and the frame.
For the successful installation of custom shaped windows and doors in Calgary, all homeowners need to contact licensed, certified and reputed window installing companies or agencies that understand how windows and doors are fixed in the walls to utilize available energy resources.