It will not be astonishing to say that several people expect to go for replacing window after the winter season comes to end every year. As the season comes with so many weather-driven effects, influencing the doors and windows drastically, the window turns to be replaced soon so as to restore the loveliness of the house and to ensure durability to it.
After the winter season, you may have probably noticed some of these changes on the windows over the past winter. They are:
Cold air breezes nearby the windows
Steaming up with condensation consistently
Developing glitches while sliding windows, because of ice built-up in the guide tracks
Energy-inefficiency that causes the heating bills to inflate drastically higher compared to what is expected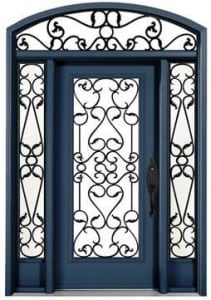 So, these complications are assertively indicating that your window has turned inefficient and it needs to be replaced with efficient one. It is now no longer cost-effective and energy efficient and thus it requires you to think about window replacement. Apart from window replacement, the installation of steel doors in Toronto is also being steered in an impressive manner, so as to avoid the physical damages, developed during or after the winter season.
Windows fitted in residential and commercial buildings are made of a range of materials such as metal, fiberglass, vinyl, wood, and the composite materials. And these materials are somewhat vulnerable to the cold waves and moisture. Over the winter season, the windows made of these materials get physical damages and start deteriorating.
While choosing materials for windows, you need to remember that metal tends to conduct heat more than non-metals. While considering about the windows replacement, there appear some important and noteworthy points related to the materials, which all should be kept in mind. They are:
Vinyl vs. wood: Whereas vinyl windows currently rule the market, several manufacturers produce wood-made windows; nevertheless, wood can cause you to bear the cost about 2-3 times as much as that of vinyl. Wood windows give aesthetic appeal and loveliness to your old home, but it highly requires repetitive cares to keep them in virtuous condition. Vinyl windows require nearly no care, however several people have a preference for wood windows because of their loving appearance.
New materials for window frame: You too can find composite and fiberglass materials for window frames, which generally require no upkeep, and they are easy to customize in accordance with your preference. Moreover, these materials can also be personalized to make the windows look like wood grain.
Aluminum: You may look for aluminum-made frames that previously were very common and preferred for windows; but, they cannot be found presently in most parts of Toronto because of their inefficiency to meet the insulating norms.
Types of replacement window in Toronto:
There are several complexities involved with window replacement, as the procedures of replacing windows are completely driven by some slightly technical actions. There are mainly three kinds of window replacement available in Toronto. They are: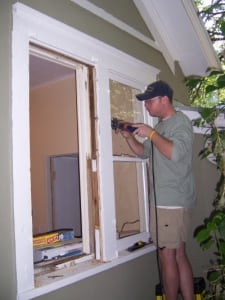 Construction windows: – Replacing construction windows is basically referred to a procedure when it is required to change the case of the windows. It often takes place when the casing is torn or damaged.
Window inserts: – The window insert is believed to be one of the most collective sorts of

window replacement in Toronto

. This type of replacement is essentially required to meet the frame accurately.
Retrofit windows: – These kinds of windows are the best options to enhance the efficiency of your house. In reality, retrofit window is a kind of energy-efficient window that makes use of the old casing and frames but with different energy-effective traits of the windows. These replacement windows are believed to be highly helpful in ensuring substantial savings on energy bills in a long run.
Regardless of the types of replacement windows and the materials used, it is highly required to make sure the select new window fits in any of the above categories. The assessment of the match of a replacement window is subjected to principally its visual potentials. Sizes, shapes, appearance, and placement are all professed in the applicable terms.
Points to be considered while thinking of the match of a replacement window:
Window frame size & shape,
The size and division of glass,
The width and depth of sash elements,
Materials used in windows and frames,
The types of glasses,
When it comes to selecting a professional for window replacement in Toronto, it is highly advised to go through the checklists so as to make sure you have selected a promising and reliable service provider. The most significant thing to consider, particularly with a choice to go for window replacement, is about feasible issues like insurance and warranty claims. The service provider should have extensive experience in window installation and replacement business. Make sure, the select professional own wide-ranging expertise in door and window installation. Your service provider should have:
Certified professionals.
A range of approved replacement windows.
Maintenance services after installation.
Assurance for quality products.
Affordable window replacement cost in Toronto.