Sliding Patio Doors
Northview has been adorning its customers' patios with most beautiful and reliable sliding doors in Toronto and South Ontario for many years. In fact, such doors have virtually no contest.
The manufacturing process involves the use of 100% rigid lead free UPVC which is extruded into multi chambered profiles to ensure excellent structural integrity and increased insulation over a number of years.
The most optimal thermal performance of every patio door we make is achieved through a number of factors, such as use of a double seal all the way through the perimeter, installation of one inch thick insulated glass with Argon gas filled in between panes and Low-E coating, use of Edgetech Super Spacer® in the glass unit.
Durable and strong, with reinforced welded sashes, our premium quality doors for your patio are virtually maintenance-free and have a strong resistance to rust and corrosion.
You can choose from two, three or even four panel configurations, stylize the look by adding grills to the glass, select one of the locking options and have your door made in one of the assortment of non-fading colors.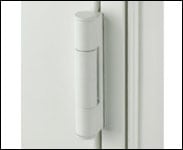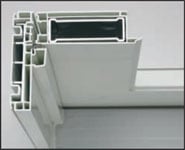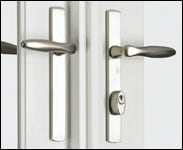 If you are shopping for patio doors in Calgary or South Ontario, look no further than Northview!
We are an unmatched leader in the Canadian door and window industry. We make certain that our products are of premium quality and meet the highest industry standards. For instance, this includes such features as forced entry, water/air infiltration and wind-load resistance. Consequently, the highest comfort regardless of unforeseen weather conditions can be maintained. Our doors present a unique design and functional characteristics. You will benefit from a range of useful advantages: fantastic style, energy efficiency, reliability and security for a multitude of years.
Submit Request
[[[["field22","equal_to","Single"]],[["show_fields","field15"]],"and"],[[["field22","equal_to","single+1 panel sidelite"]],[["show_fields","field16"]],"and"],[[["field22","equal_to","single+2 panel sidelite"]],[["show_fields","field17"]],"and"],[[["field22","equal_to","Double"]],[["show_fields","field18"]],"and"],[[["field35","equal_to","Choose a Custom Paint"]],[["show_fields","field33"]],"and"],[[["field35","equal_to","Choose a Custom Stain"]],[["show_fields","field34"]],"and"],[[["field22","equal_to","single+1 full glass sidelite"]],[["show_fields","field36"]],"and"],[[["field22","equal_to","single+2 full glass sidelites"]],[["show_fields","field37"]],"and"]]
keyboard_arrow_leftPrevious
Nextkeyboard_arrow_right
FormCraft - WordPress form builder
See Also