Bi-folding fiberglass doors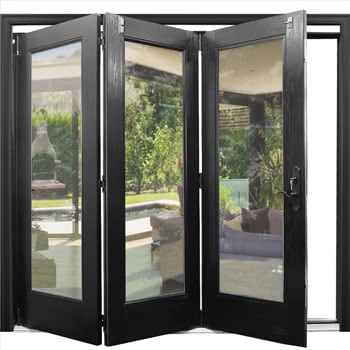 Northview Windows & Doors is in the constant search of innovative products which bring style, high performance and comfort to customers' homes. We believe that providing customers with a variety of choice creates better opportunities to make their places more attractive and functional as well.
As a result of joint research and cooperation of Northview & Thermoluxe, a revolutionary entry door system has been brought to the market in 2015.
This new system presents a new type of doors, called bi-folding doors. When it comes to a patio entrance, from now on our customers have a choice not only to slide or swing but also to bifold!
These doors are absolutely amazing and capable to make a stunning transformation of your space. They are secure, reliable, weatherproof and aesthetically appealing.
To engineer these sophisticated and flexible doors we paired state-of-the-art machinery with quality workmanship  and equipped the system with guides and pivots using high grade stainless steel bearings, smart design carriers, polypropylene floor channel lining. Support track, guide channels and sills are made from aluminum extrusions which provide excellent structural strength and stability. With maximized weight-bearing capacity of our bi-fold doors, their application is only limited by the designer's or architect's imagination.
Double glazed panels allow to achieve outstanding insulation levels against outside noise and temperature. The doors are built to fit snugly against weather seals and have passed toughest water and air infiltration tests demonstrating a superior resistance to both. For instance, their air infiltration level 50 times exceeds the one of a sliding door.
Our ingenious bi-fold system will create a flexible opening with a sense of expanded space, and when closed shut it will give you protection of a fixed wall, standing up to the challenge of a forced entry. For unparalleled security we use concealed fixings and hidden fasteners, which means no part of the system can be accessed from the outside to be removed or damaged. Each door system is also equipped with a GU multi-point lock.
North View bi-fold doors have demonstrated highest performance ratings and excellent durability. They can be used with complete confidence since all their components were extensively tested to ensure their conformity with the toughest industry standards. This means an compromised  and trouble-free performance which will allow you to enjoy the product for many years.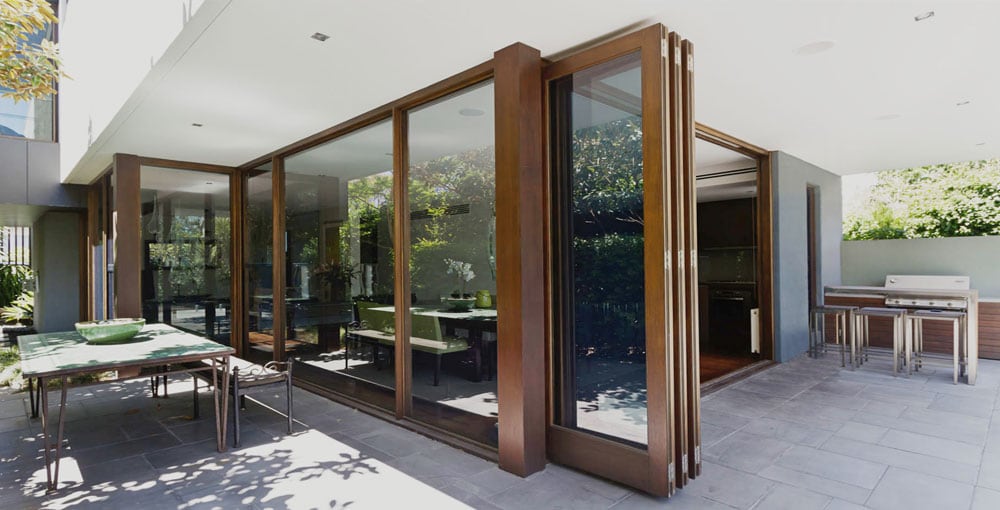 Feel free to drop us a line by completing the form below and we will arrange a FREE and NO OBLIGATION, IN-HOME QUOTE.

[[[["field22","equal_to","Single"]],[["show_fields","field15"]],"and"],[[["field22","equal_to","single+1 panel sidelite"]],[["show_fields","field16"]],"and"],[[["field22","equal_to","single+2 panel sidelite"]],[["show_fields","field17"]],"and"],[[["field22","equal_to","Double"]],[["show_fields","field18"]],"and"],[[["field35","equal_to","Choose a Custom Paint"]],[["show_fields","field33"]],"and"],[[["field35","equal_to","Choose a Custom Stain"]],[["show_fields","field34"]],"and"],[[["field22","equal_to","single+1 full glass sidelite"]],[["show_fields","field36"]],"and"],[[["field22","equal_to","single+2 full glass sidelites"]],[["show_fields","field37"]],"and"]]
keyboard_arrow_leftPrevious
Nextkeyboard_arrow_right
FormCraft - WordPress form builder