Architec Series – AR15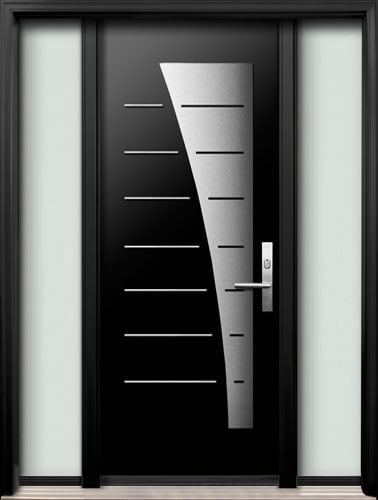 An exterior entry door from our Architec collection will successfully complement the overall appearance of your residence.
When lines get paired with cutouts – versatile and sophisticated design appears – perfect solution for any modern home which wants to emphasize it's distinction.
Available with smooth or wood grain finish.
Features
Lock handles
Pull-bars
Colours
[[[["field22","equal_to","Single"]],[["show_fields","field15"]],"and"],[[["field22","equal_to","Single + 1 sidelite"]],[["show_fields","field16"]],"and"],[[["field22","equal_to","Single + 2 sidelites"]],[["show_fields","field17"]],"and"],[[["field22","equal_to","Double"]],[["show_fields","field18"]],"and"],[[["field35","equal_to","Smooth Finish - Choose a Custom Paint"]],[["show_fields","field33"]],"and"],[[["field35","equal_to","Wood Grain Finish - Choose a Custom Stain"]],[["show_fields","field34"]],"and"],[[["field39","equal_to","Yes"]],[["hide_fields","field35,field22,field15,field19,field16,field17,field33,field34,field18,field21,field20,field23,field37,field38,field24"]],"and"]]
keyboard_arrow_leftPrevious
Nextkeyboard_arrow_right
FormCraft - WordPress form builder
Available in Steel and Fiberglass