Architec Series – AR14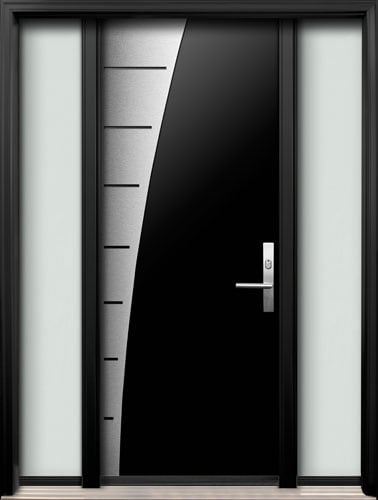 An exterior entry door from our Architec collection will successfully complement the overall appearance of your residence.
The focal point of this design is an asymmetrical steel panel with multiple horizontal cutouts – it is quite able to deliver a remarkable look to your residence.
Available with smooth or wood grain finish.
Features
Lock handles
Pull-bars
Colours
[[[["field22","equal_to","Single"]],[["show_fields","field15"]],"and"],[[["field22","equal_to","Single + 1 sidelite"]],[["show_fields","field16"]],"and"],[[["field22","equal_to","Single + 2 sidelites"]],[["show_fields","field17"]],"and"],[[["field22","equal_to","Double"]],[["show_fields","field18"]],"and"],[[["field35","equal_to","Smooth Finish - Choose a Custom Paint"]],[["show_fields","field33"]],"and"],[[["field35","equal_to","Wood Grain Finish - Choose a Custom Stain"]],[["show_fields","field34"]],"and"],[[["field42","equal_to","Yes"]],[["hide_fields","field19,field22,field15,field16,field21,field33,field23,field20,field38,field24,field35,field17,field18,field34"]],"and"]]
keyboard_arrow_leftPrevious
Nextkeyboard_arrow_right
FormCraft - WordPress form builder
Available in Steel and Fiberglass